How Does UV Light Work?
When Ultraviolet light enters a cell, it disables the cell by rendering the organism inactive or unable to reproduce.
To see more information about UVC Disinfection and how it works: Click Here
---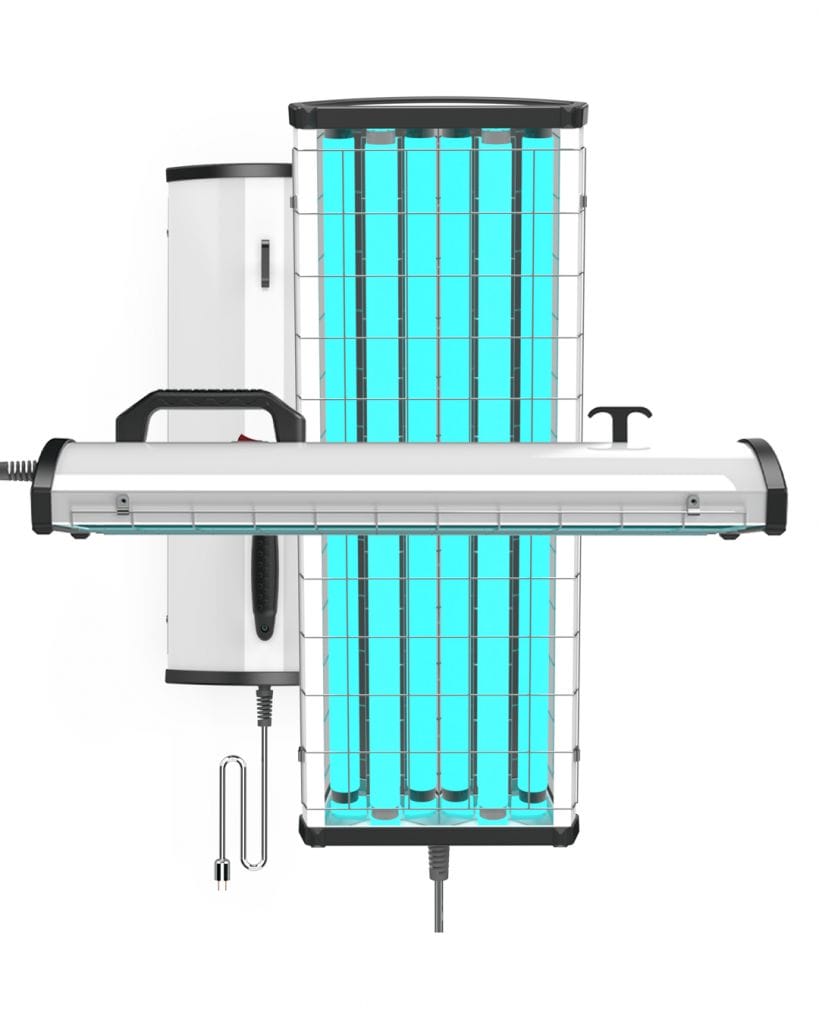 The UVCH (Handheld)
Designed for difficult to reach places, the compact high-power design provides 99.99% effective log-reduction of microorganisms in 5 seconds or less when held 2 inches from any surface. Lightweight and easy to use.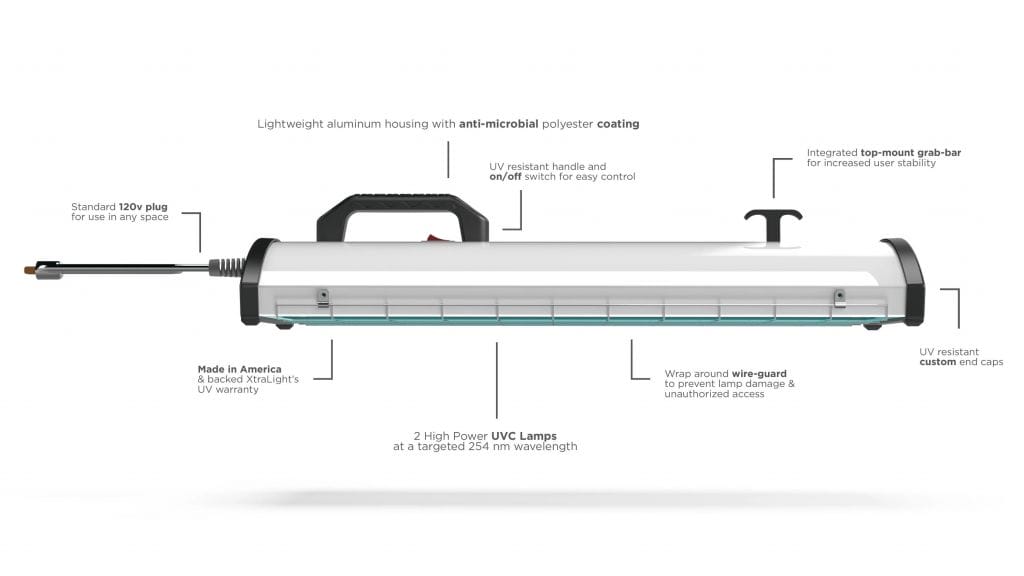 ---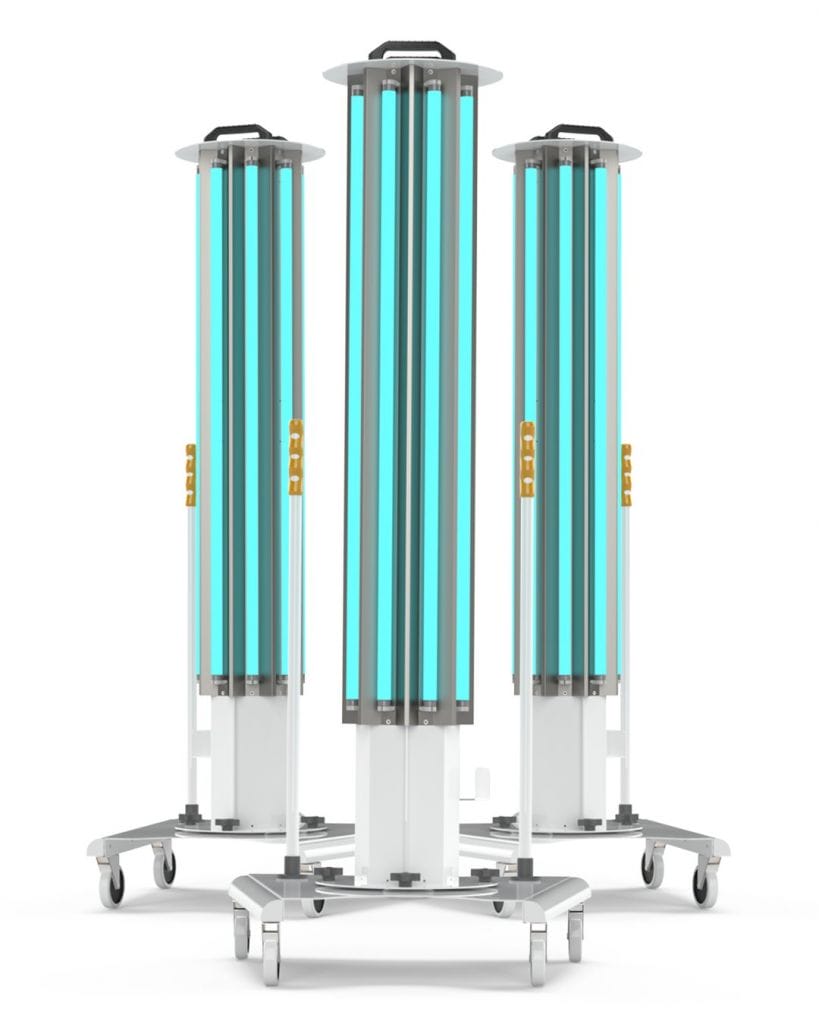 The UVCM (Mobile Unit)
Designed for disinfecting large communal-spaces, the MOBILE Model is capable of disinfecting 700 sq. ft. to 99.99% log reduction in only 20 minutes. Our system includes UV Glasses, Gloves, Face Shield, Warning Sign, Dosimeter Cards, and a Portable Carrying-Case.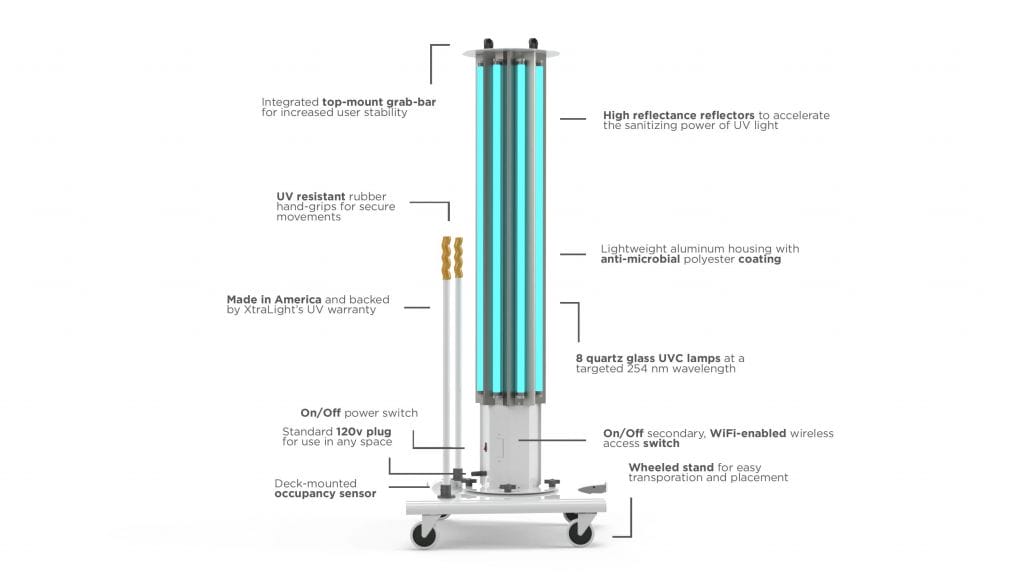 ---
Degree of Inactivation by UVC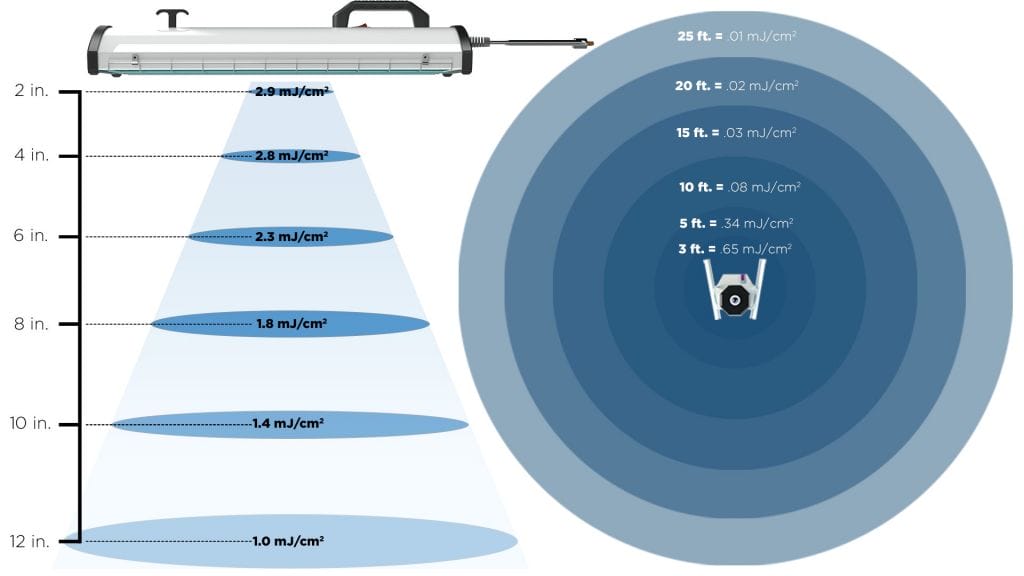 Dose = I x T (mJ/cm2)
The degree of inactivation by UV wavelengths is directly related to the UV dose applied. The UV dose is the product of UV intensity (I)(expressed as energy per unit surface area) and exposure time (T). We have included a Log Reduction chart to help you find your targeted Microorganism and see the Millejoule required for deactivation.