Our best-in-class architectural recessed offering, Capela® Series is offered in sleek 2″, 3″, 4″ and 6″ sizes and features superior two-stage optics for precise beam control. With efficacies as high as 120 lumens-per-Watt and a broad range of lumen packages from 700 – 3000, Capela® Series is both efficient and scalable. Capela® Series is available in Narrow, Medium and Wide distributions and a variety of dimming options, including Dim-to-Warm. Both new construction and remodeler configurations ensure a high-quality solutions for different applications.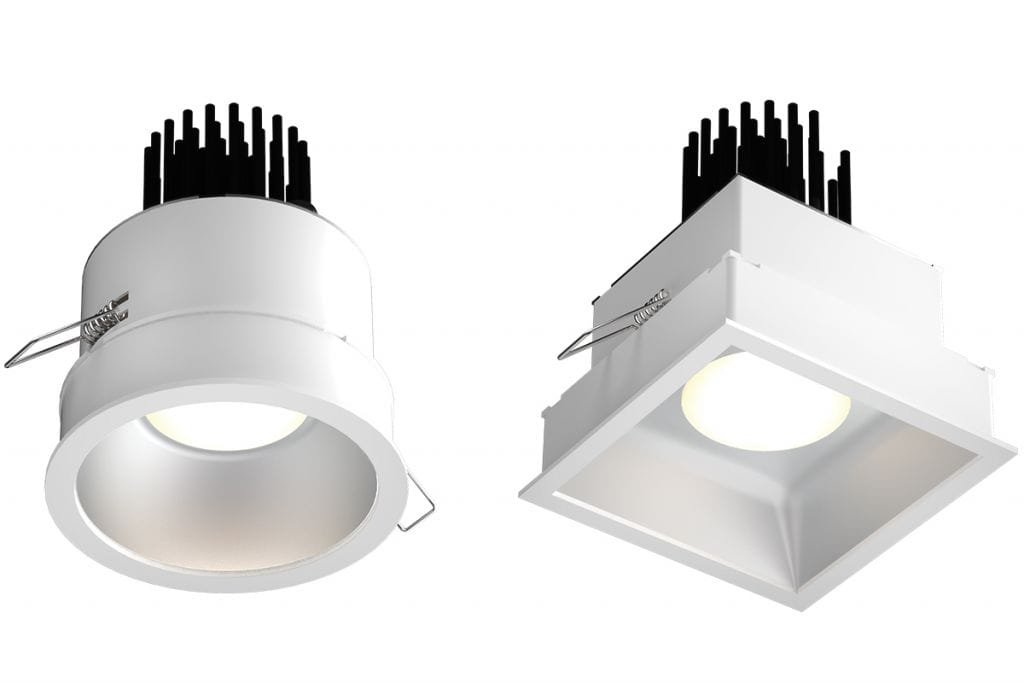 SMALL APERTURES
with Architectural Fit and Finish
Capela® Series offers a minimalistic modern design aesthetic in 2″, 3″, 4″ and 6″ Round & Square apertures. Self-flanged housings are made of heavy-gauge U.S. cold-rolled steel for a sleek, yet durable solution.
---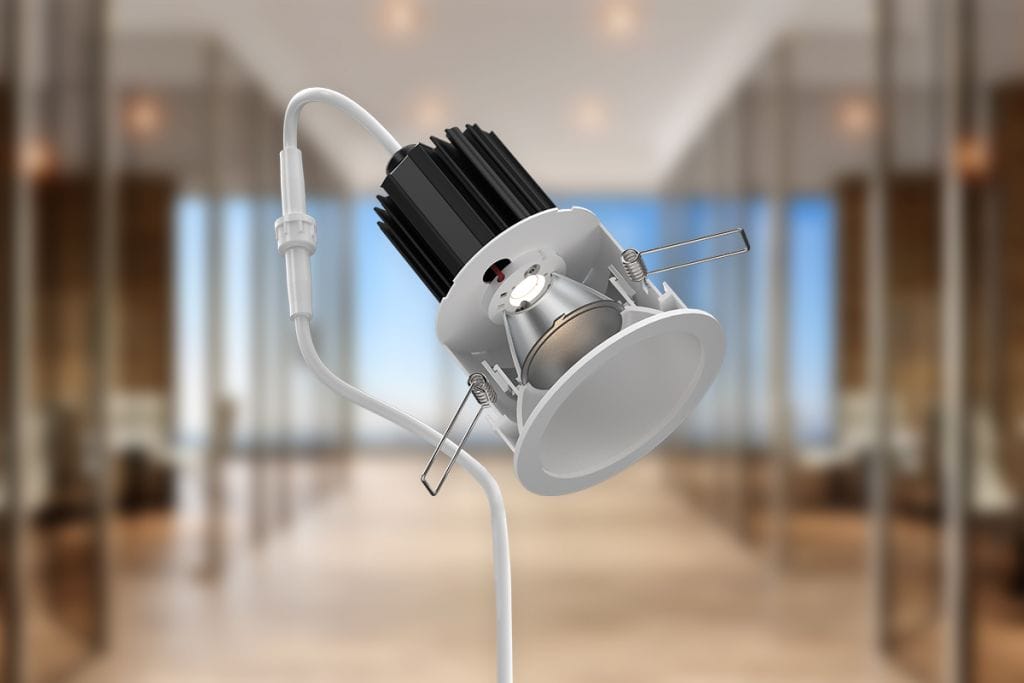 2-STAGE OPTICAL DESIGN
Providing Soft Luminance
Capela® Series downlights are available in Open, Regressed Lens and Flush Lens versions to meet a variety of aesthetic and lighting design considerations. All three versions feature 2-stage optical technology to provide the best combination of efficiency and soft luminance. Use Open versions for the sharpest cut-off, Regressed versions for a modern 'bevel' design aesthetic and flush lens for soffits or other enclosed applications. All configurations are available in 15°, 30° and 45° beam spreads.
---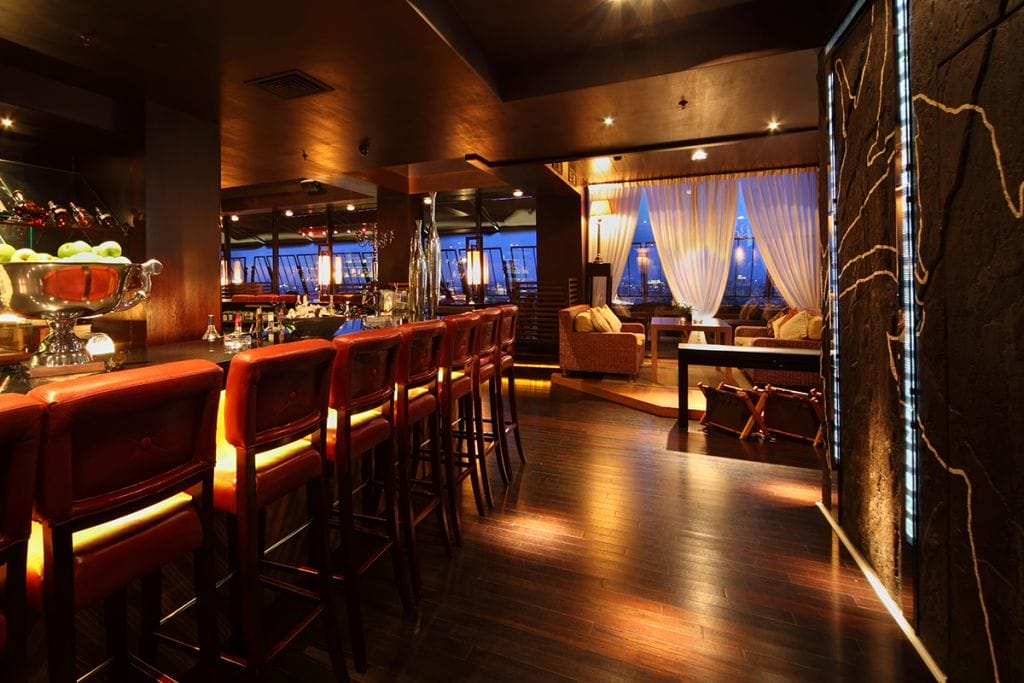 DIM-TO-WARM
Authentic Incandescent Color and Dimming Profiles
The Capela® Series Dim-to-Warm provides exceptional color integrity across the entire dimming curve. Impressive 95 CRI and 85 R9 minimums are achieved from 1800 Kelvin up to 3000 Kelvin. The Capela® Series Dim-to-Warm will provide the ambiance of an authentic incandescent with the efficiency, control and reliability of modern LEDs.