What is sensor connect?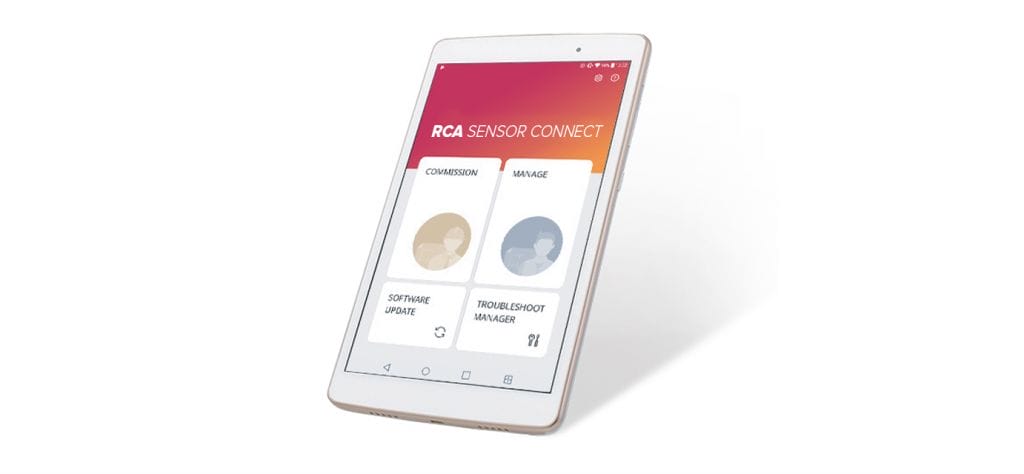 The RCA Sensor Connect 2.0 is a stand-alone ZigBee wireless lighting system that is optimized for non-residential spaces such as offices, schools, factories, and hospitals. The Sensor Connect App makes commissioning easy to create lighting groups, optimize energy savings, monitor energy consumption, aesthetic control with scenes and help building managers easily maintain lighting groups. Security, reliability, and scalability are RCA's top priorities for Sensor Connect. Locally stored project files for secure access, encrypted networks per location to keep hackers out, and the capability of managing a 1 million sq. ft. building generates huge savings with minimal control hardware.
---
HOW DOES sensor connect work?
Take a look at the video below from Lighting Design Lab to get an overview of how easy the RCA Sensor Connect app. is to use. The flexibility this technology adds to lighting allows users to easily change the setting of any space to fit their needs. The technology is simple but effective which leads to greater energy savings and extends the life of lighting fixtures, all accessible from an Android device.
Sensor Connect talks to a Dongle that is embedded into the light fixtures over a ZigBee mesh system. As a result, this allows you to communicate to fixtures uninterrupted by BlueTooth, and WIFI enabled devices that may surround the lighting fixtures leading to faster communication and stronger connections. Not only does this mean stronger connections, but also maximizes security as none of this technology needs to be connected to your network and is only accessible via a project file saved on the table in use, which can also be password protected. Below are some key features that really make the Sensor Connect app great! Not only is it a powerful tool, it is very easy to learn. A few run throughs and you'll be a commissioning pro. Skip the expensive commissioning fees that many charge and do it yourself, we believe in you!

What works with Sensor Connect?
Many fixtures are capable of working with the ZigBee mesh system, as long as you have a 0-10V Driver you just need two things to get the fixtures ZigBee ready! The first is a ZAT(ZigBee to Analogue(1-10V) Transformer), this device connects to a 0-10V driver via the dimming wires. The second is the Dongle, this is the device that allows you to talk to the fixture via the ZigBee mesh system. The dongle is installed directly on the ZAT, you just push it into the slot. That's it! Once these are installed, you fire up your Android device with the ZigBee communication antenna and you are ready to group, set the perimeters and commission. The easiest way is to buy the products directly from RCA as they all come ready to commission, check out their product offerings
here!